'My Tinder fail' and other millennial horror stories
They say you have to be in it to win it and that if you're single, you've got nothing to lose. But there's a big gap between what they "say" and what actually happens: you've not won anything, you've wasted your time and, to make matters worse, you've paid. Welcome to disastrous dates. Roll up, roll up... There are lots of good things about dating apps, we can't deny it, but they're also a hotbed of people who—hmmm, how do we put it—haven't had much "luck" face to face. There may be multiple reasons for this; reasons that somehow vanish behind a screen (and three to four Instagram filters later)… So watch out!
Possible scenarios
THEY'RE NOT WHO THEY SAID THEY WERE: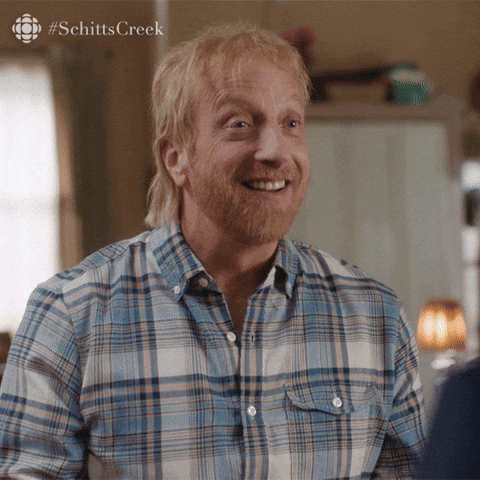 So, you've chatted for hours on end. You've used up soooo much data. He was so interesting, so intelligent, so...FAKE! Allow me to set the scene…
You arrive at the coffee shop in style, where you order a decaf double macchiato with oat milk and a sprinkle of cinnamon, plus a couple of vegan donuts (to die for!!!). He chose the place and it couldn't be more perfect. You glance round and think you might be early. You sit in the most intimate spot you can find because this could be the DATE *caps intended* of your life. Once you've had your coffee, you'll go for a stroll surrounded by falling autumn leaves and he'll lend you his jacket because, brrrr, it's cold out. Your imagination runs wild until the guy at the table opposite looks up over the Paulo Coelho book he's reading. He smiles, waves, gets up and comes over. "Who the hell are you?!", exclaims that voice in your head, but before you can say anything he introduces himself. No, no, no! It can't be him. Your guy has so much more hair on his head (and so much less on his ears…). Not to mention he has an insultingly sexy beard and there's no way he'd ever read Coelho. "I like to keep my privacy on social media, I know a lot of people", he explains. "But I'm not that different from my picture, am I? Anyway, our connection was about so much more than just looks." He takes you by the hand. OH LORD, HELPPPPPPPPPPP.
THEY ARE WHO THEY SAY THEY ARE...BUT IT'S BEEN A WHILE: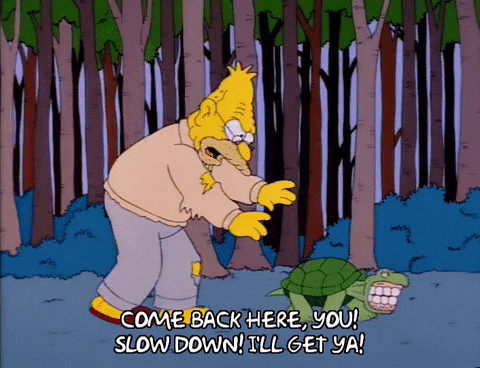 What a total cutey! Such good manners, such class. You love it, OF COURSE YOU FRIGGIN' LOVE IT! Plus, he's not made a single spelling mistake. Could you be in love? Nah, it's too soon to call it love. But you've got one HECK of a crush. So mature, so well-educated... They don't make 'em like this anymore. You arrange for him to pick you up from work like the gent he is. It seemed a tad old school but WOW, okayyyy. You might enjoy it. Since you didn't want some weirdo lurking outside your workplace, you've set up shop near the offices three streets down and sent him your location. He says he's in a black BMW. Christian Grey, is that you? A few minutes later you see the car. He opens the door. Wait, is that him? He picks up his phone and calls you. Oh, God! It really is him. Of course he has a BMW. Maybe it was a gift from his grandkids for his 70th birthday! Hmm, the faded tone in that pic was no filter – it was taken in 1965. You turn off your phone. Sorry not sorry: it's one thing for you to decide to date someone older and another for him to lie to your face (OK, screen).
HELLO, DEAR EX: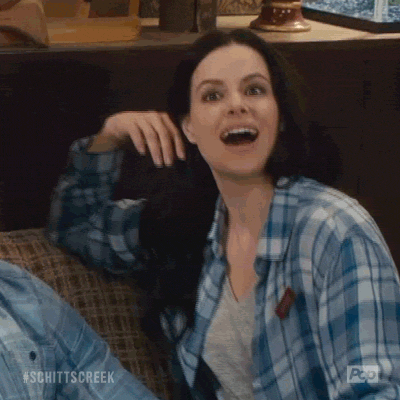 Since you've been back on the market, you've had a few "friends". I don't need to spell it out. Meeting new people didn't phase you, you were going with the flow, getting to know yourself. And by getting to know yourself I mean getting to know yourself via other bodies...ahem…people. Pffft, girl, who cares!? You're living your best life. Ibiza beach party with the babe you met last month, independent cinema date with the Parisian waitress from the bar, trip away with that hot Venezuelan chick from Saturday night... You are on a ROLL! You downloaded Tinder just to try it. Because it was easy, because you're open to everything—even a threesome with that gorgeous couple you met—and look at you know! But all of a sudden you've supermatched with a girl within a 5-mile radius and her bio says she lives in the same town. Now, you don't want anything serious, but it's good to have someone on hand. Who knows?! You send her a message. To your surprise, the first conversation isn't just that boring old *hihowareyougoodandyou*. What a relief! The days go by and you're still chatting. She's really cute, too cute, but some people in this world have it all and I guess what else can you do but give in to her charms and enjoy. Wait a second...her favourite film is The Notebook?! This is destiny. And she hates this absurd avocado obsession too? Marry me, now. She is PER-FECT. It's gone on too long, you must meet this fallen angel immediately! OMG, she's even picked your favourite bar for the first date! This is what Disney was on about, right? You get it now. You arrive. Shitttt! Your ex is there having a drink, so you decide to wait by the door to suggest somewhere else when your date arrives. The time passes, it's getting late. Your ex comes out, sees you and says hi. It's been ages since you talked. You say hi back, hoping she won't stick around too long...how awkward would that be!? But you don't mention that you're waiting for a date. Uh oh, she already knows. Of course she does. "She's not coming", says your ex, like some kind of fairground fortune-teller. Wait, what??? "She's not coming because I made her up". ERRMMMM OK. GROUND SWALLOW ME UP NOW.
How to survive with dignity
Unfortunately, there's nothing much you can do about these types of people. No matter how hard you look, it's impossible to see the dark side of someone's Tinder profile. Besides, not even you are 100% honest online. Admit it, you always upload your best photos and accentuate your best assets? But don't get paranoid and think everyone lies without exception, because showing your best side and propping yourself up a bit (and I mean "a bit", don't go overboard) isn't lying and behind most profiles is an honest person, more or less.
The problem is when you get a case as extreme as your ex pretending to be someone else in order to get you back (or seek revenge), when the photo doesn't match up and you find out they've fibbed about a whole lot more, when they hide their real age or when they've used the internet to LIE.
For that, there's only one solution: pick up your pieces, rise from your ashes like a phoenix and masturbate with Clitherapy Bad Day Killer and Better Than Your Ex, an orgasm enhancer and small but mighty vibrator for pleasure, pleasure and more pleasure.  Good riddance, Tinder fails! See you never, dates from hell. There are no fails in store for you, my friend. You can fulfil your own expectations. Everything else...will come!
LIKE THIS POST? SUBSCRIBE TO OUR NEWSLETTER AND GET 10% OFF YOUR NEXT PURCHASE:
Leave a comment